The Curriculum at The Aldgate School
We are proud of the curriculum at The Aldgate School. Children attain the highest standards academically but they also excel in music, the arts and sport. Take a look at our statement of curriculum intent or have a delve into this page and find information about the curriculum in your child's class. If you have any questions about our curriculum, don't hesitate to get in touch.

Teachers adjust the curriculum according to pupils' interests and current events, so no topic is ever taught in the same way more than once. This focus on pupils' interest helps pupils to concentrate for longer, work harder, think more clearly and put forward their own thoughts about what they are learning. Ofsted, 2013
Assembly and Worship
We are a Church of England Primary school and our collective worship is Christian in character. We have eight distinctive Christian values which you can read all about on our website. Each week we also have a Service either in school or at St Botolph's Church. Each year we also celebrate Harvest, Christmas and Easter with celebrations performances and special events.
Art and D&T are an important part of our curriculum. We took part in the London 2021 version of Inside Out and many of our school community had their images posted on Tower Bridge.
Beyond the Classroom
We're passionate about learning outside the classroom. Right from the start, children have access to a wide range of learning and educational activity outdoors. Keep an eye on the website to see what's happening this year...
| | |
| --- | --- |
| | |
| Year 6 at the Hampshire Cass Mountain Centre | Year 4 at Kench Hill in Kent |
We regularly welcome visitors to perform for, share or work with our children. Children have enjoyed performances on the organ as well as other instruments such as bassoon, clarinet and trumpet.
| | |
| --- | --- |
| | |
| Year 5 visiting a countryside school in Nottinghamshire | A pupil having a go on an organ. |
Clubs
We have a wide range of clubs on offer to enhance our children's learning and development. Some of them are targeted and others are free for anyone to join in with. From time to time we also offer sessions such as Mini Police and one off sessions after school and during lunchtimes, for example Poppy Making for Remembrance Day or Creating reflections during Prayer Spaces Week.
We have a slightly reduced clubs offer at the moment due to Covid restrictions, however there are still a range of activities before during and after school for children to join with.
Breakfast club and Playcentre are also available daily
Our Gardening Clubs offer all sorts of interesting opportunities for our children.
We Love to Read
As well as loving reading, we love being read to. Our staff have a collection of stories and extracts that they have recorded - these can be found on our Aldgate Explorers page!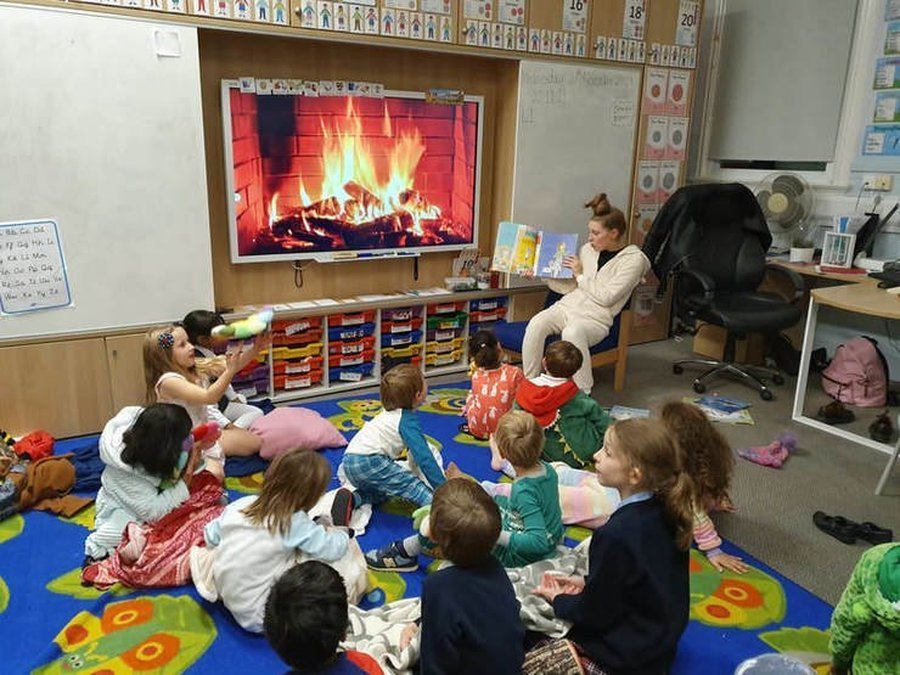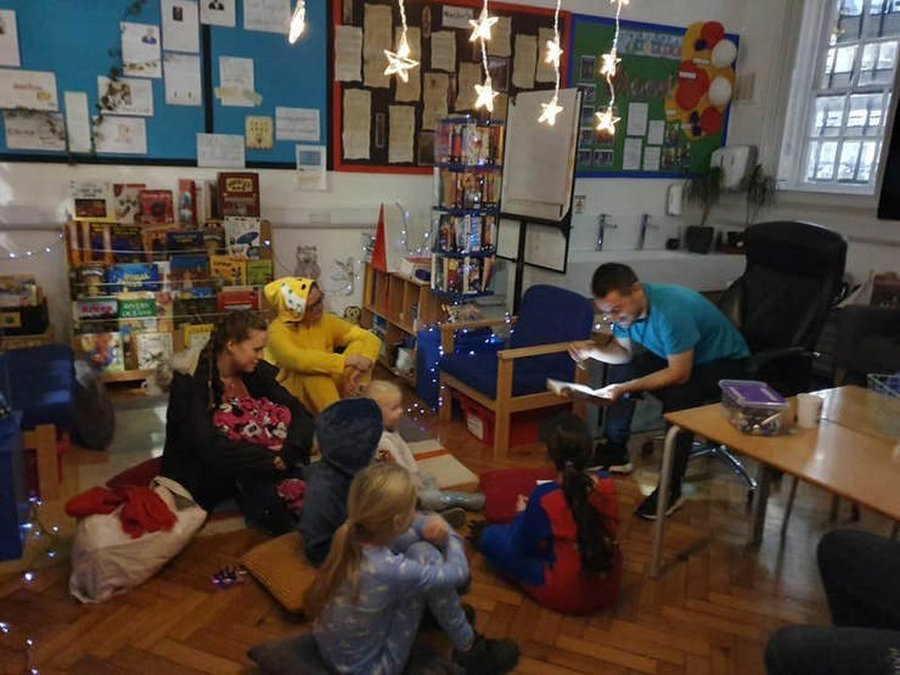 Learning this year
Curriculum grids and knowledge organisers give you an overview of the learning in your child's class each term. Each term you will be sent an overview of what your child will be learning. You will also have the opportunity to meet with your child's class teacher to discuss how your child is progressing in their learning each term.
Curriculum: Subject Overviews
Maths
We have our Mental Calculation Policy and our Written Calculation policy available. Click on the policy for all the information.
In the EYFS, we have guidance from the GLOW Maths Hub which we use as a basis for our delivery. In Key Stage 1 we follow Inspire Maths - a Singapore maths style programme. In Key Stage 2 we follow Southwark's guidance on the mathematical curriculum.
Relationship and Sex Education
Please find details of our policy and approach here. We consulted with parents 3 years ago about the implementation of a contemporary, relevant and culturally sensitive RSE programme. This meant that the government's statutory RSE framework, due to be implemented in 2020 only required the school to make the slightest of adjustments. Over the last 18 months we have shared information in newsletters, shared proposed policies for commenting, offered FAQ documents and parent information sessions in advance of implementing the statutory RSE framework.
Phonics and Reading
In Key Stage 1 and EYFS we use Storytime Phonics. We have a progressively levelled reading scheme which is well matched to the letters and sounds that children are learning in class. We supplement this approach with other resources including books and teaching methods from Storytime Phonics.

In Key Stage 2 all of our children use Accelerated Reader (AR). This complements our reciprocal reading programme and weekly use of the library. Children who have not grasped phonics and could benefit from additional support may participate in phonographics or other bespoke support.
| Name | |
| --- | --- |
| Capability Statements Computing Overview.pdf | Download |
| Curriculum Overview English Website Version.pdf | Download |
| Curriculum Overview PSHE.pdf | Download |
| Geography Overview.pdf | Download |
| PE Leaflet.pdf | Download |
| Religious Education Long Term Framework.pdf | Download |
| Science Annual Overview.pdf | Download |
Showing 1-7 of 7
Children begin to learn French in Year one and continue having weekly lessons with our specialist French teacher until the end of Year 6. See below for an overview of what children learn.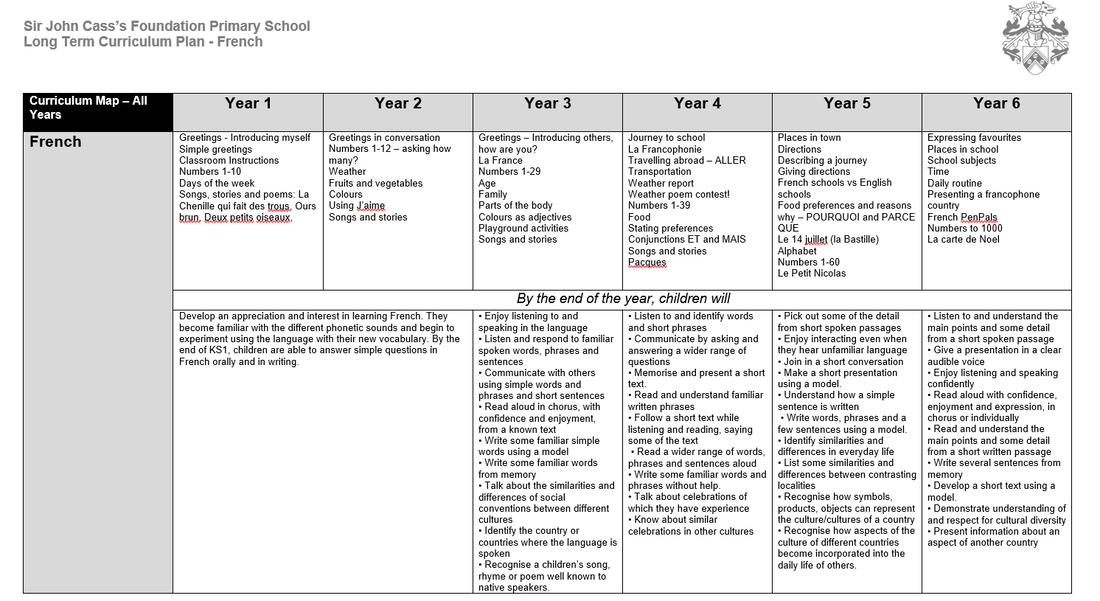 Music and Performing Arts
Find out more about our specialist subject teaching by following the link below.
For other subjects, see year group termly overviews.